Discovering Pommade: inclusive and sensory, natural, organic and vegan cosmetics
A cosmetic that embraces all skin types
My story
I have always been truly passionate about beauty products, ever since I was a kid. The use of medicinal plants is also strongly connected with my family culture. That's why in 2006 I decided to combine these two universes by opening my own store of organic cosmetics and aromatherapy.
It has now been more than 16 years that I have observed the expectations and needs of my clients evolve and I have become an expert on the subject. I have sharpened my eyes, my sense of smell, my aesthetics as well as my requirements in order to determine what a good cosmetic is.
And since this ideal cosmetic did not exist, I created Pommade!
Continue reading
What emerges from these years of experience is that we aspire to a simplified and essential beauty ritual with fewer products. But we also want more natural and truly sensorial cosmetics.
 Pommade is: virtuous, precise, natural and inclusive, but also simple with few complementary products. 
Fewer products and fewer gestures but more sensoriality and naturalness.
I also wanted Pommade to be a sustainable, vegan cosmetic brand with high-performing ingredients and anti-pollution actives.

My observation
From all my years of experience, it appears that we aspire to a simplified and essential routine with fewer products. But we also want a more natural and truly sensorial cosmetic. I'm tired of false promises and overly simplistic products that promise so much but it's in fact nothing.
I wanted for my brand to be vegan cosmetics, thoughtful and precise, where each ingredient has its own purpose and effectiveness and protects us from pollution.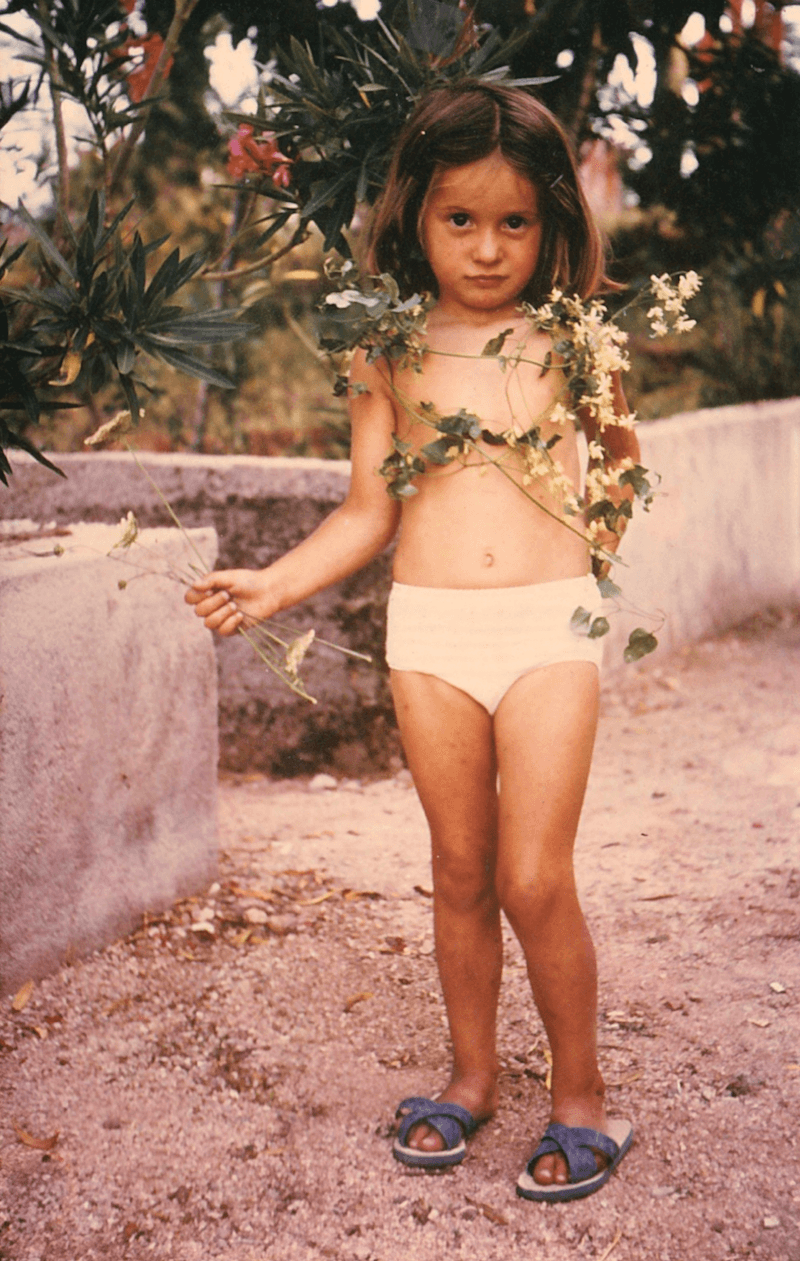 Our values and commitments
A picture says more than a thousand words. So we decided to present our values through delicate illustrations.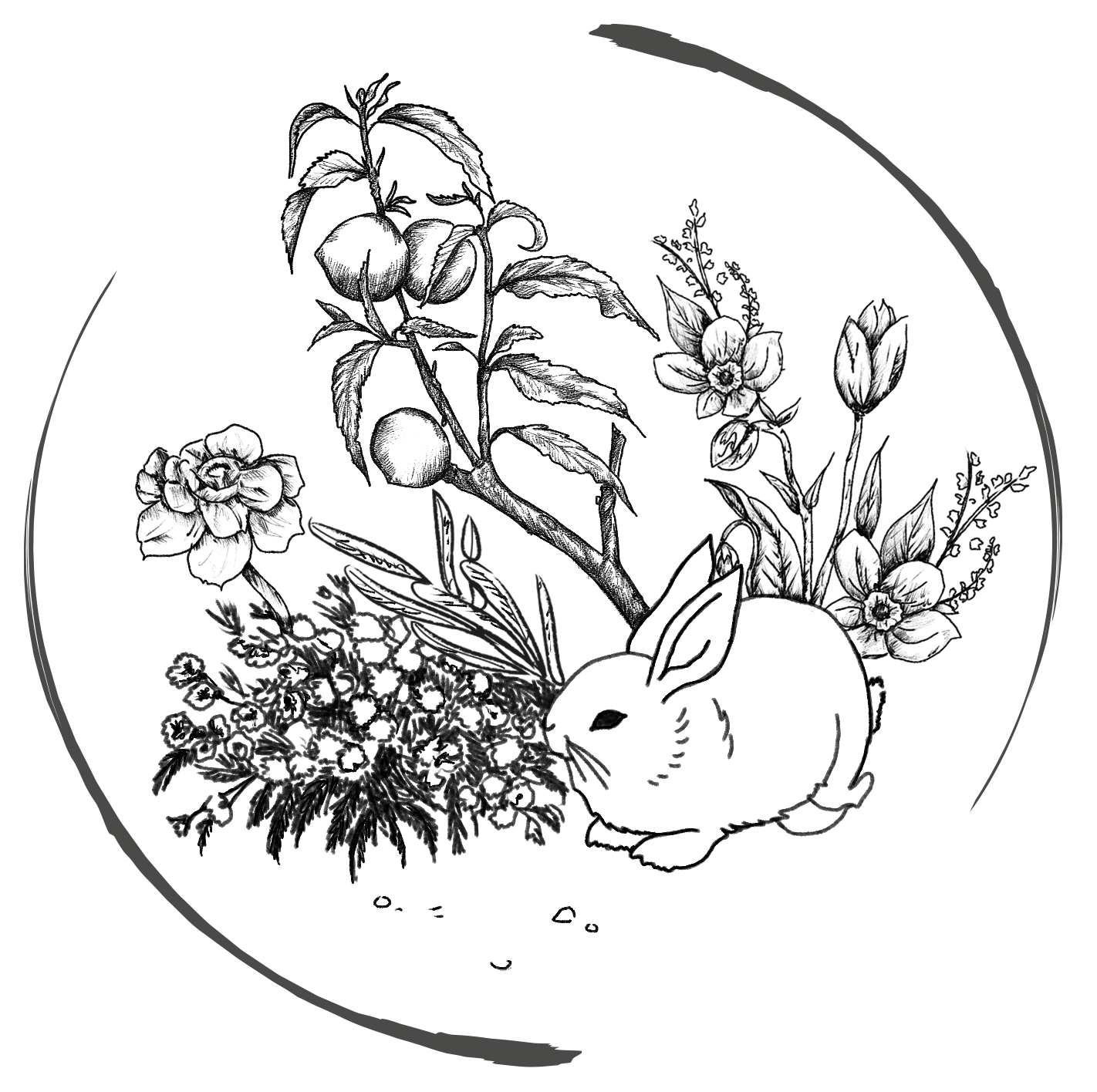 100% natural and vegan
100% natural because no synthetic ingredients are used in our formulas (not even preservatives). No silicone, no endocrine disruptors, no mineral oil and no controversial or toxic ingredients.
Continue reading
A vegan cosmetic brand because plants and green chemistry offer so many active ingredients and raw materials that we wanted to leave the animal kingdom in peace! 😉 And also cruelty-free: it's never too much to repeat it even if the EU definitively banned animal experimentation on cosmetic products in 2013.
For the moment Pommade does not have an organic label but it is a choice and our composition is largely above the minimum required by the existing labels.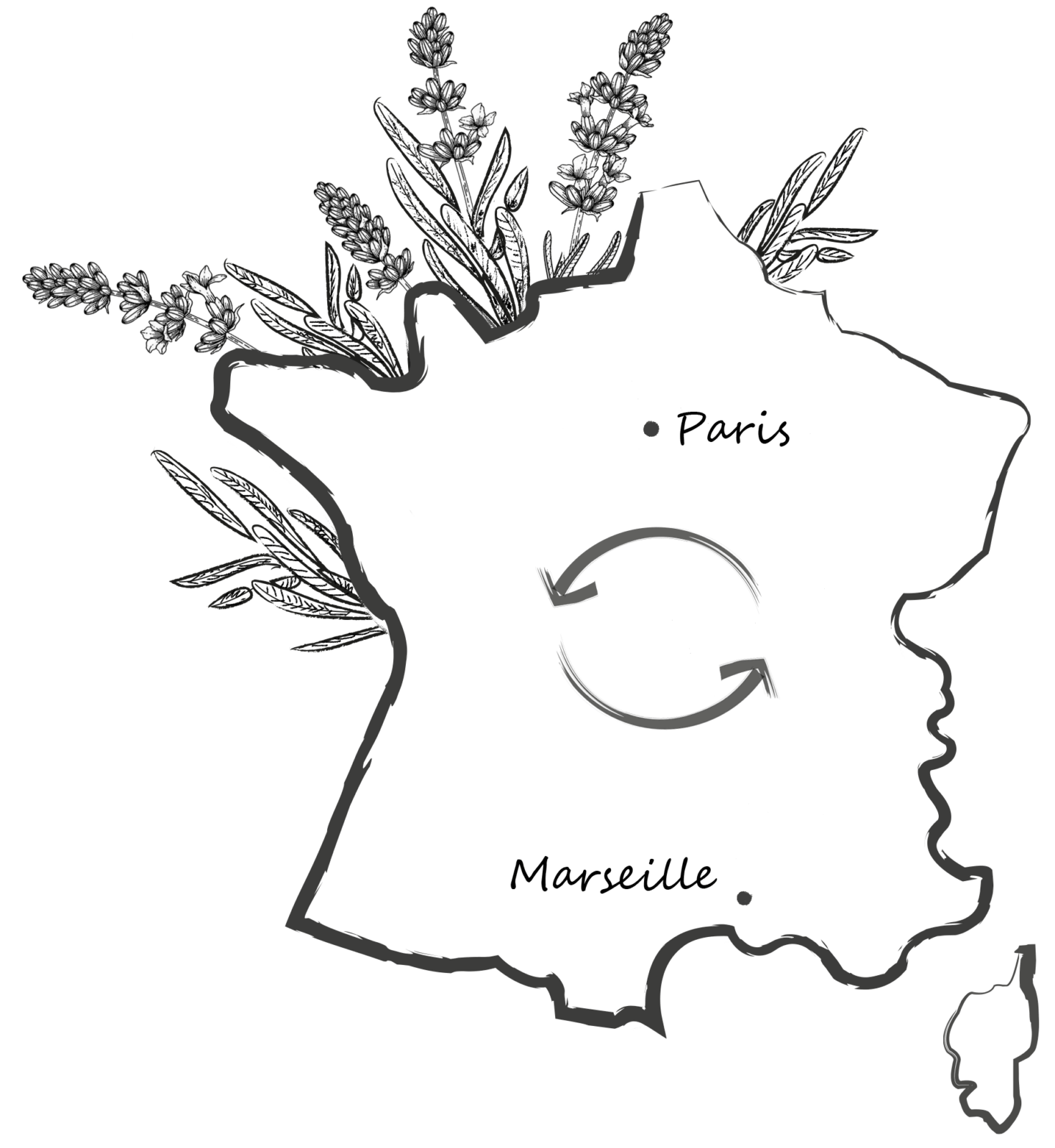 Made in France
Making Pommade in France is first and foremost the desire to reduce the carbon footprint by choosing short circuits whenever possible and for the entire supply chain (from sourcing to transport).
Continue reading
We also wanted to put the focus on the know-how of what is a high-end cosmetic and on a local sourcing for most of the raw materials as well as the cosmetic actives resulting from green chemistry, thus 100% natural ingredients.
The lab that manufactures Pommade is located in Avignon and works primarily with French raw materials: Plum's vegetable oils, sunflower and borage are French as well as geranium and witch hazel hydrosols. The other ingredients come from Gattefossé which is found in the South of France and the other hydrolats and essential oils are purchased from French suppliers.
Of course, some ingredients and raw materials are not present in Europe or in France. And as we have prioritized efficiency and quality in terms of prerequisites, we also use raw materials that come from Africa or Asia!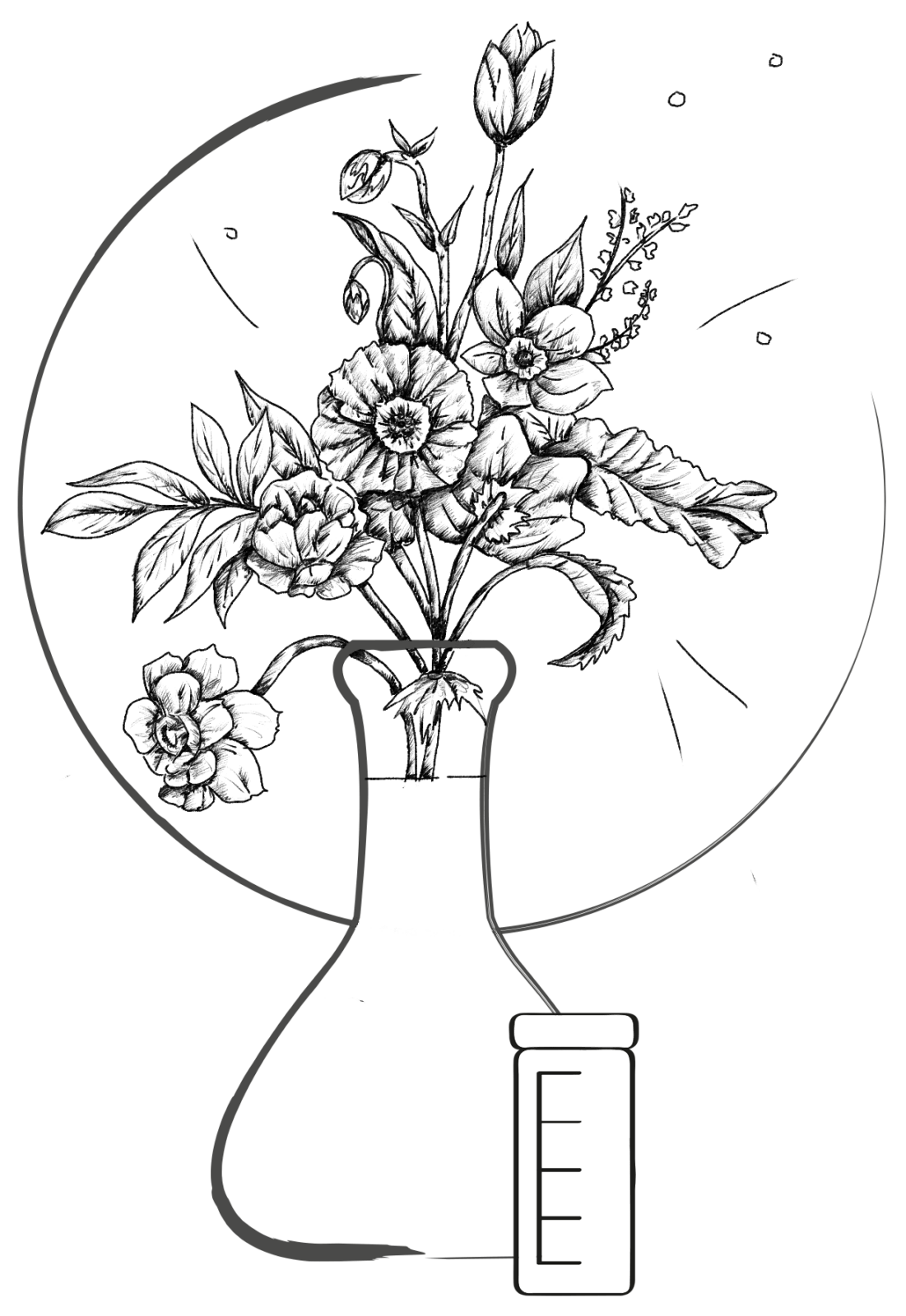 Super-powerful and anti-pollution active ingredients
We have selected all our active ingredients because they are adaptable and very powerful (and some anti-pollution): raw materials and high-tech active ingredients bring benefits to the skin, with no filler ingredients. 
Continue reading
Each ingredient has several properties and virtues that we detail on the Ingredients page.
Let's just talk about the rose stem cell extract (damask rose and Japanese rose) because of how interesting cosmetics can get. Naturally rich in vitamin C, it is both anti-microbial and antioxidant but it is also anti-inflammatory and softening, giving radiance and hydration by helping balance the microbiota. It fights pollution effects (atmospheric and blue light) which cause oxidation and inflammation of the skin.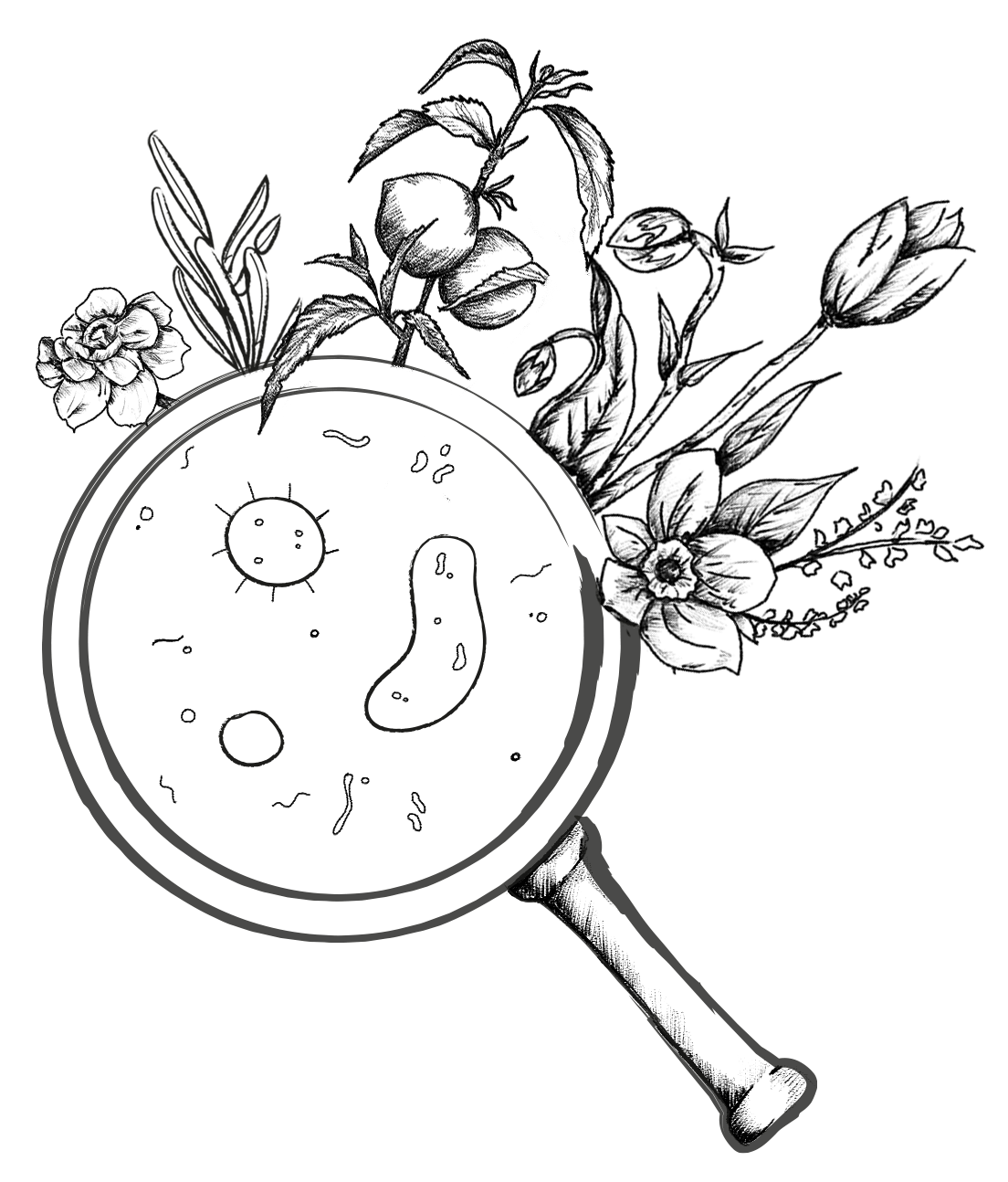 Probiotics & living cosmetics
Because the skin is alive, it needs living and natural ingredients to function harmoniously: this is the role of probiotics that protect the skin microbiota from infections and inflammations. 
Continue reading
Do you know the benefits of probiotics for the intestinal microbiota? Well, the skin is also an ecosystem that needs to be preserved and maintained and probiotics are ideal because they strengthen the immune system and the natural barrier of the skin: they are therefore essential to fight inflammation. AndAt Pommade we use the latest generation of probiotics. 
A living cosmetic is a cosmetic that uses living ingredients and is as least transformed as possible. That is why we have selected raw materials and non-toxic and effective active ingredients, to which we have added probiotics in order to respect and boost our skin ecosystem.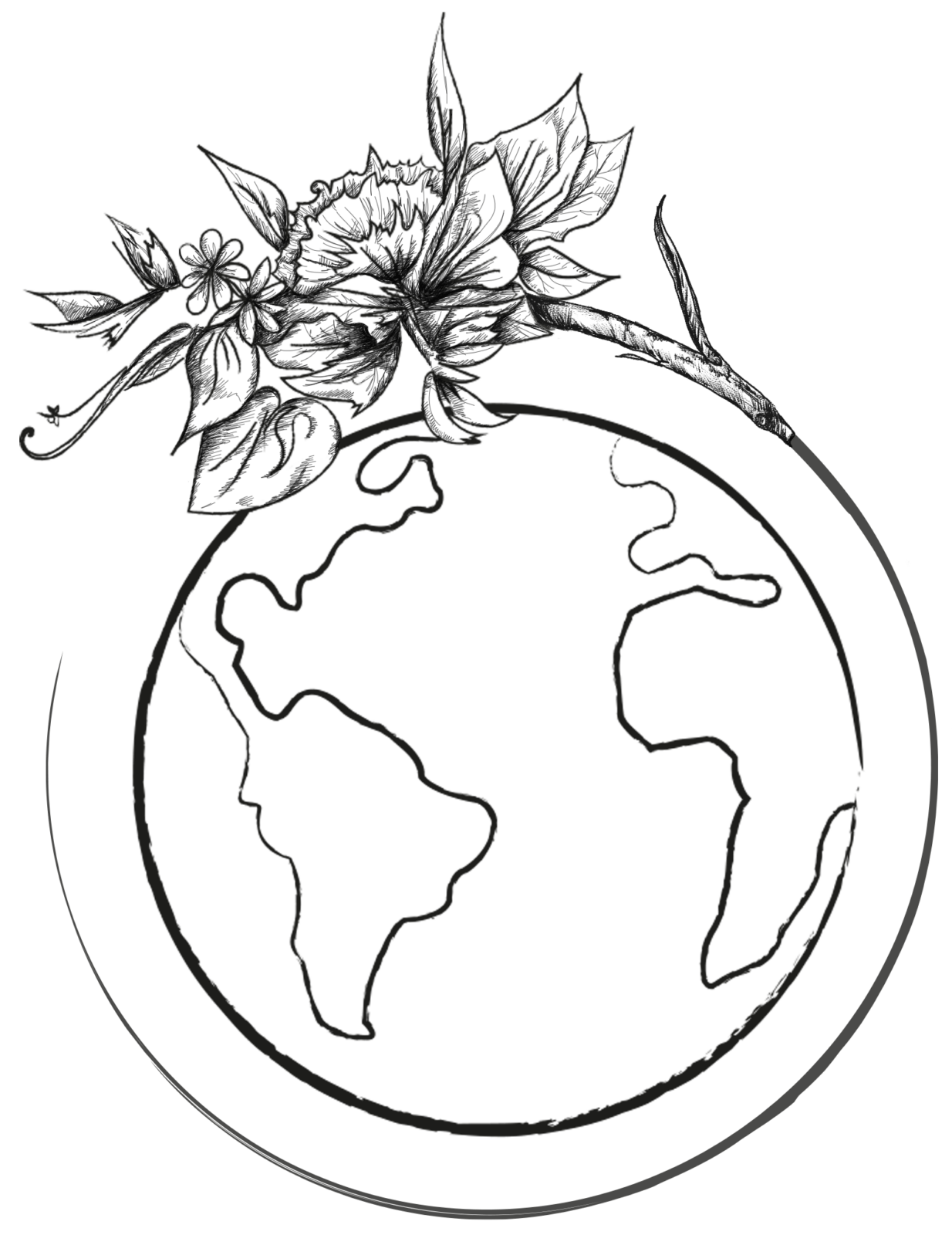 Sustainable and eco-designed
Reducing the impact on the environment and on the local populations where the ingredients come from and using only sustainably produced or extracted ingredients is the commitment we respect. 
Continue reading
For this reason, we do not have any ingredients based on palm oil or its derivatives: because the culture of the palm tree is largely produced in deforested areas which destroys the ecosystem with catastrophic consequences on the local biodiversity and the people who live there.
Similarly, the containers and bottles are made in France and Spain and the packaging is all made in France by an Imprim'Vert printer who respects very strict specifications.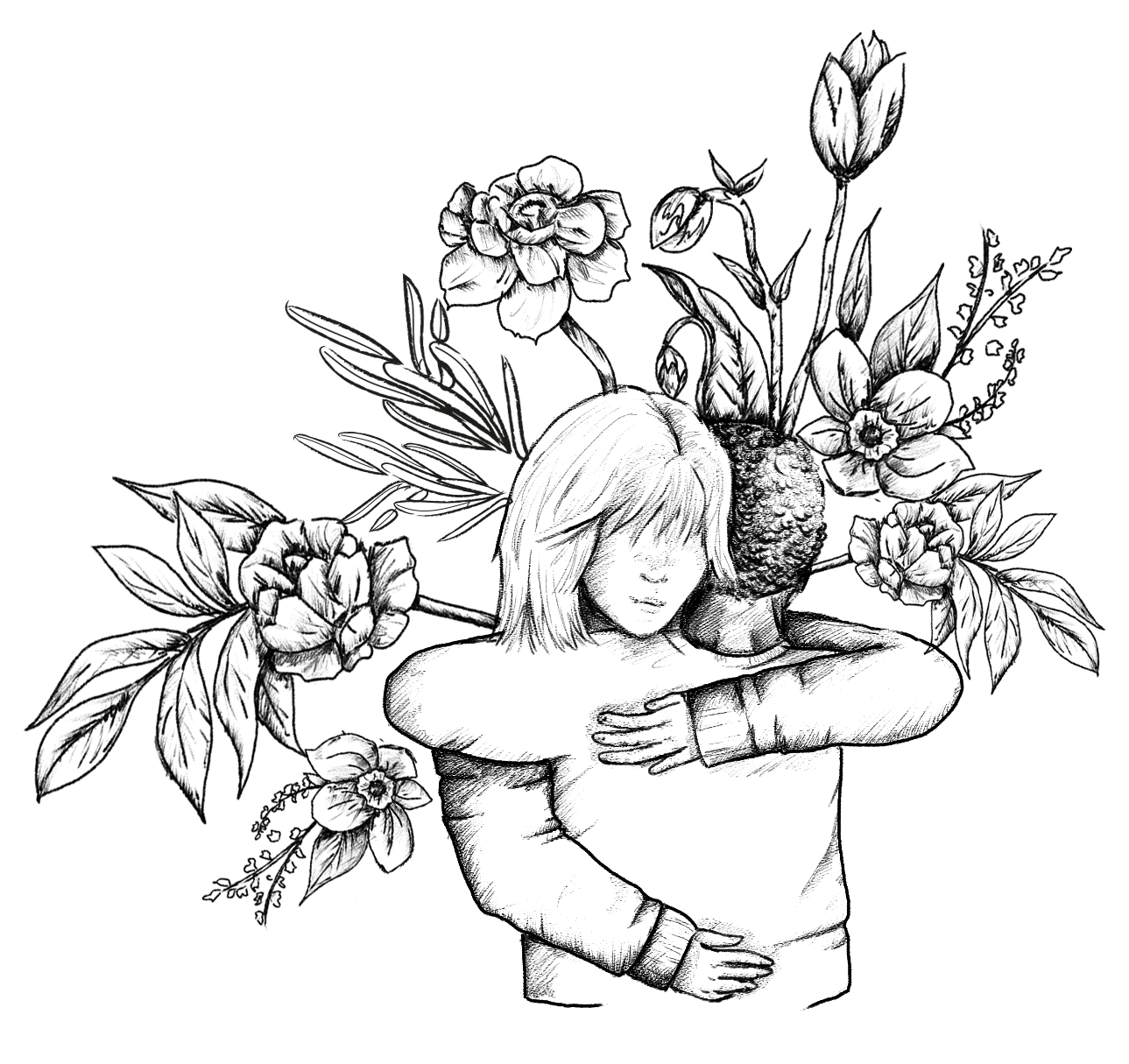 Inclusive and holistic care
"Less is more" and "one for all": we have created a short range of products for all skin types and ages without distinction of gender that can be combined or used alone. 
Continue reading
Of course, mature and dry skin should use our balm on top of the hydro-protective serum, but young skin can be satisfied with only the latter. We wanted to break the codes that confine creams to segments that are too limited: a good cream must be able to meet the needs of the greatest number. It's the end of the endless skincare routine with more than 7 or 8 products, long live simple routines with 2 or 3 products that complement each aspect of the skin and are 100% enough. 
By the way, did you notice that these pictograms are totally original? They were designed by Alexa Renou who accompanied the creation of Pommade for 12 months. Thanks to her!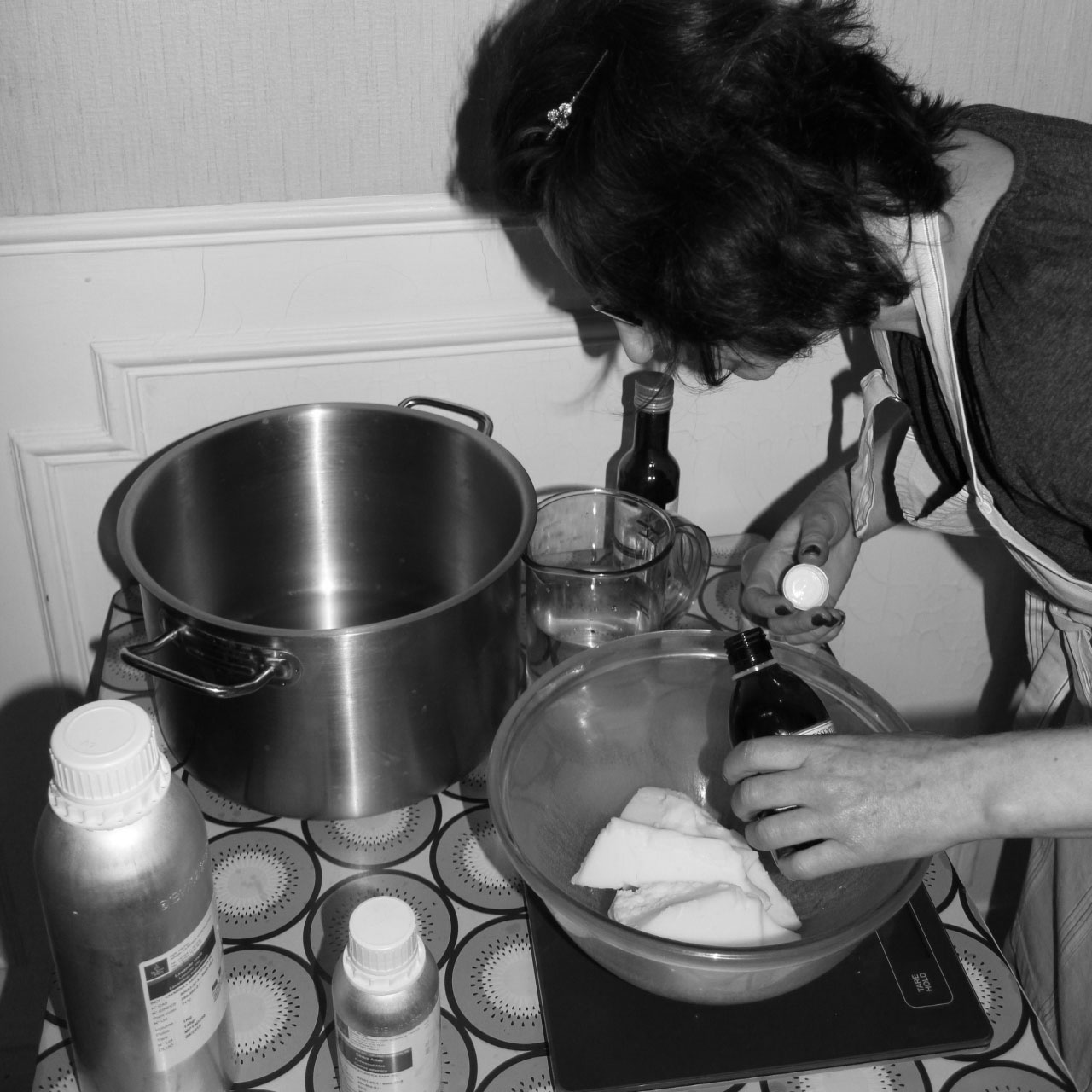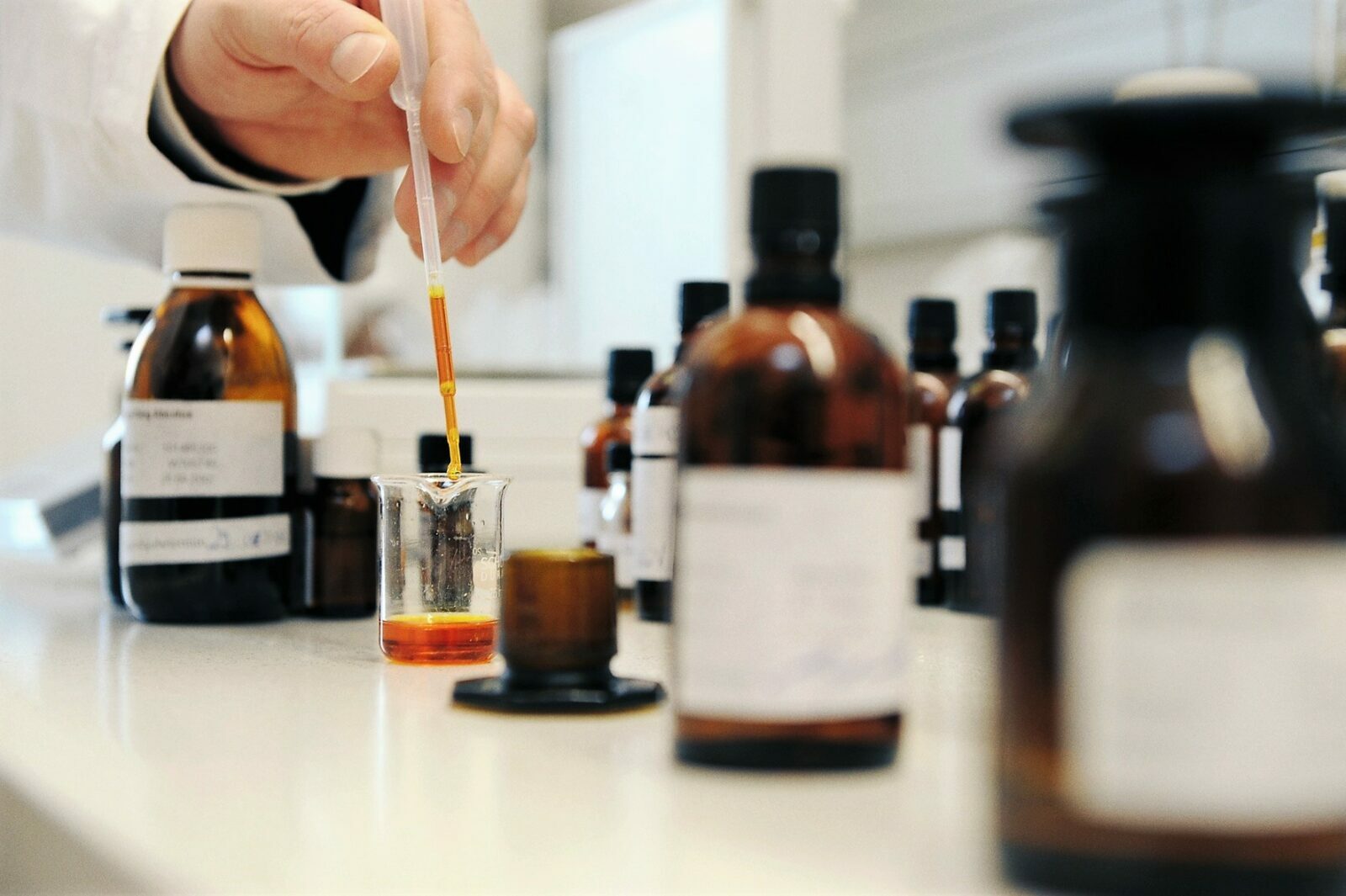 Ethical and sustainble manufacturing
A committed and human-sized laboratory
Mediterranean, I looked for actives but also partners originating from my region to favor the short circuit.
I chose the 4E laboratory in Avignon because its founder, Jessica Hamou, has a real talent for making highly sensorial textures and because we share the same values. I also chose Jessica because 100% natural cosmetics require very specific know-how and knowledge of active ingredients that not all formulators have. 
From sourcing to packaging: transparency and ecology
Because a sustainable product is conceived from the source of its components to its arrival in our bathrooms, I wanted all the stages of production, manufacturing, packaging and transport to be carried out in an ethical and ecological way. 
Continue reading
For our ingredients: we use raw and organic materials, with no to little transformation, sourced locally when possible and bought ethically when they come from far away. As for the 100% natural "technical" actives, we have also chosen small local companies.
Being eco-responsible is not only about using a percentage of organic products: it is also about verifying that the ingredient you use will not weaken their eco-system or the people who market it.
The same goes for the packaging: we had to look for a printer that works with ecological papers and biodegradable inks.