Pommade is more than just a French organic cosmetic brand
First of all, it is an organic, inclusive and sensorial skincare brand !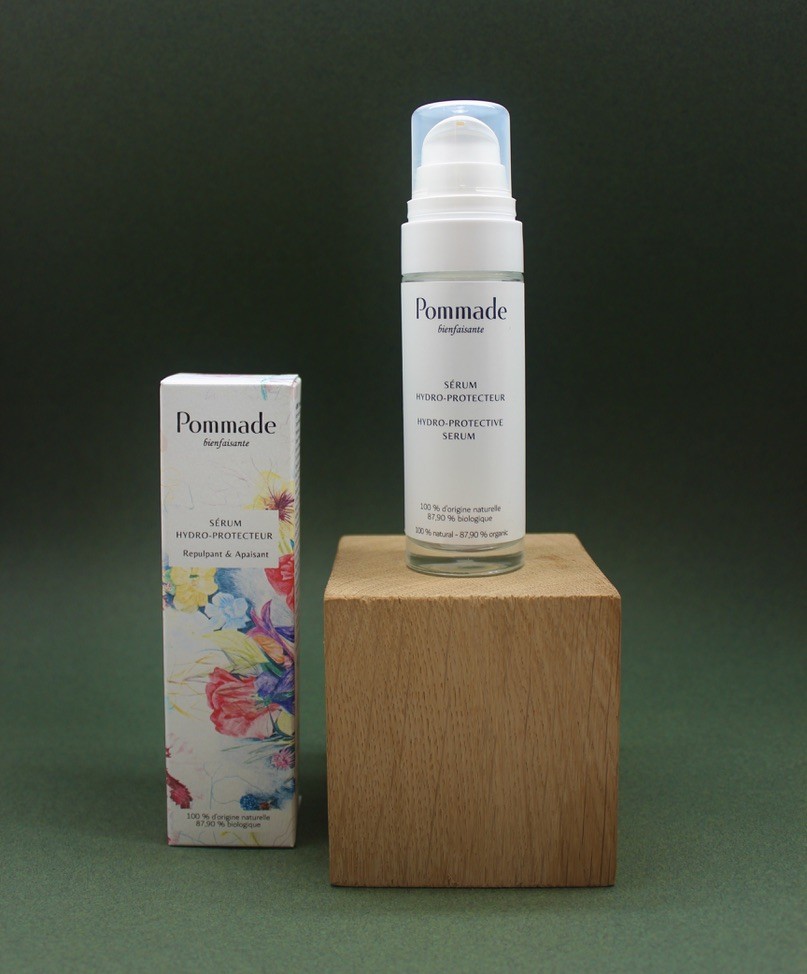 Hydro-protective serum
An aqueous serum to deeply moisturize and help with cell renewal and
the elimination of toxins and pollutants; day and night.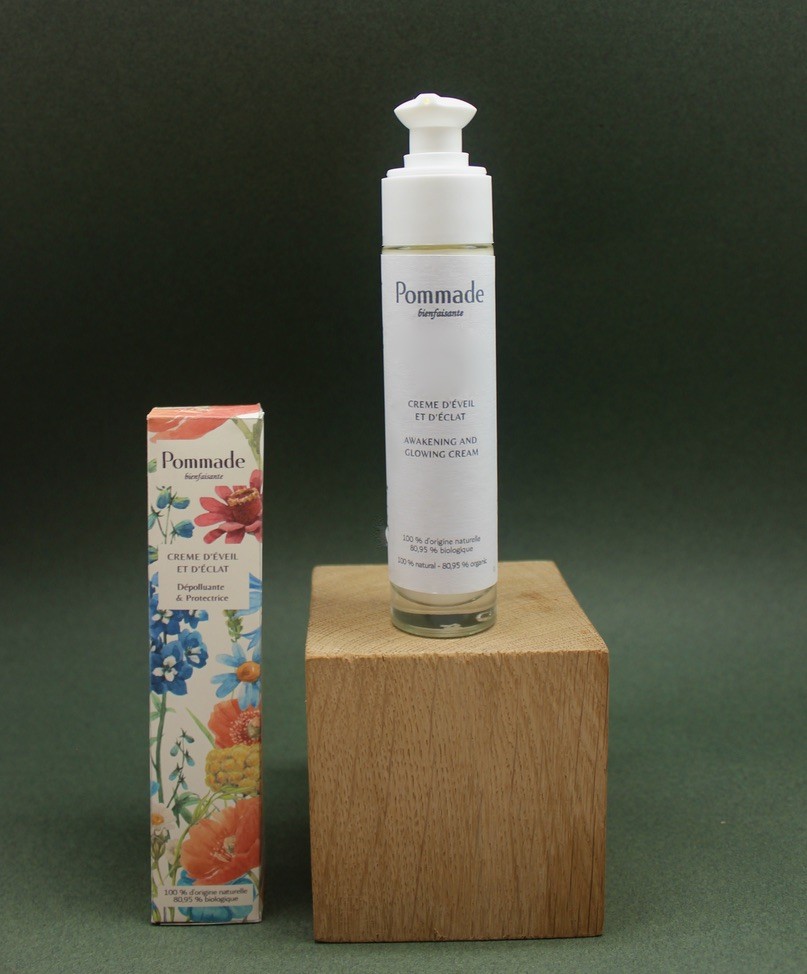 Awakening and glowing cream
A fluid and penetrating texture, full of anti-oxidants; it gives glow and protects the skin throughout the day against pollution (fine particles, blue light, …) and external aggressions.
3. Nourish and regenerate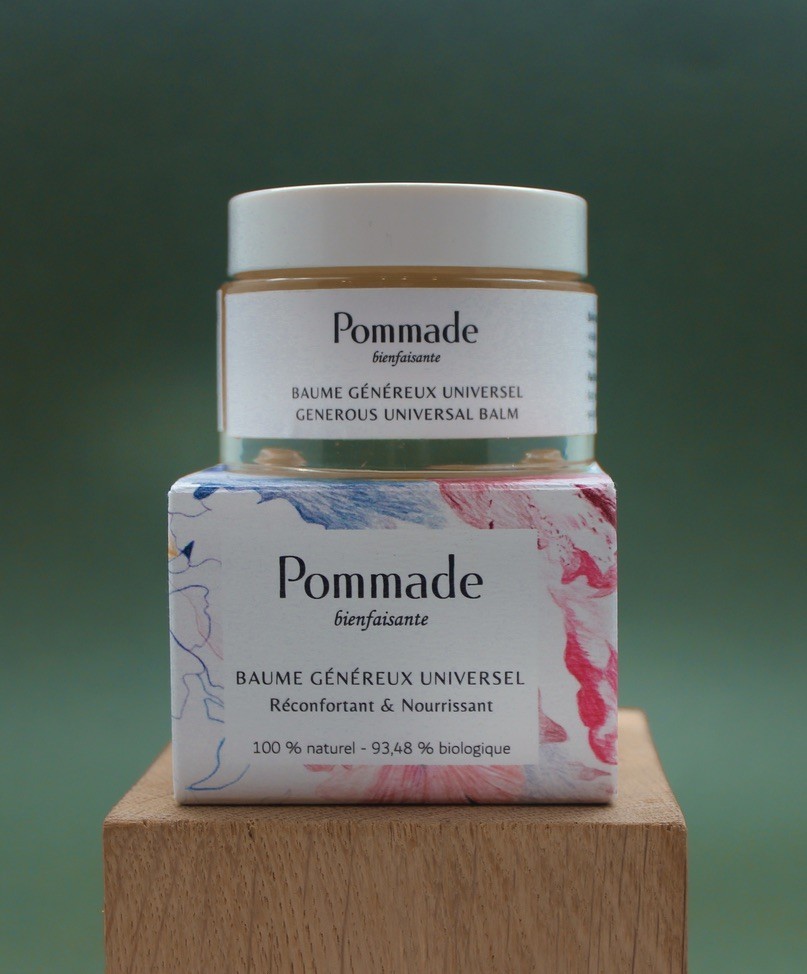 Generous Universal Balm
A mixture of vegetable butters and vegetable oils to intensely nourish, even the most sensitive
and dry skins without leaving a greasy or sticky effect.
Organic cosmetics designed for all skin types
to be used alone or as a combination for the best results
Pommade is a universal and simplified routine, with products made from 100% natural and very powerful ingredients. Pommade is composed of three products !
Thanks to of our active ingredients and their technicality, our objective is to meet the needs of all skin types with a short,effective, and sensorial routine that offers products that can, if necessary, be combined. For example, a younger skin will use only one product whereas a more mature or demanding skin will love combining the three products.
The idea is to allow all skin types to find the product or products that will meet their current needs.
A universal cosmetic but a routine adapted to your skin type and your current needs.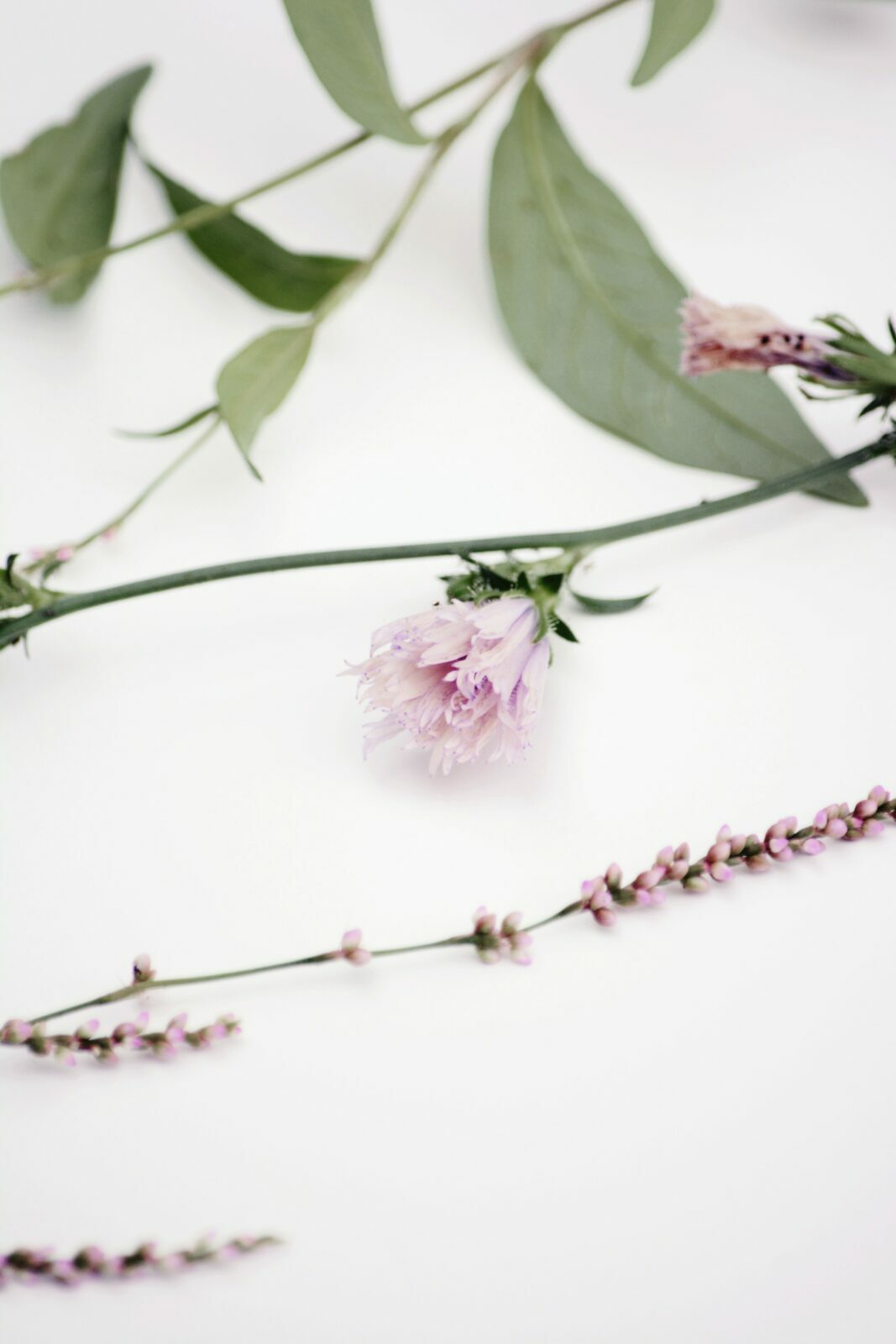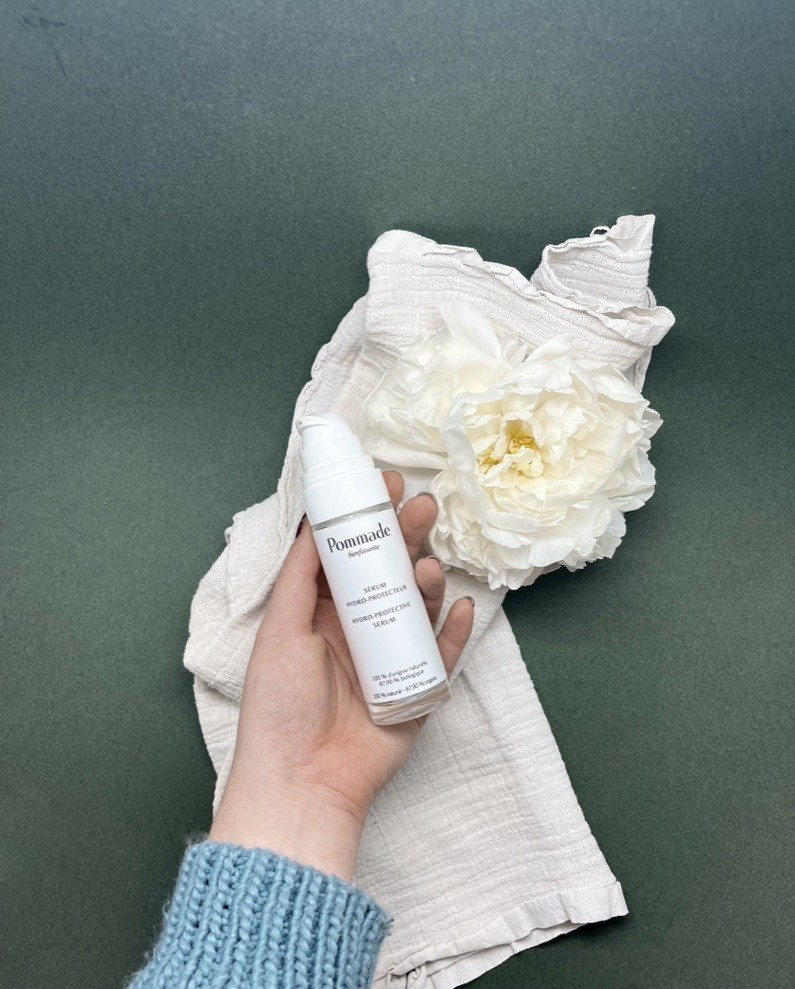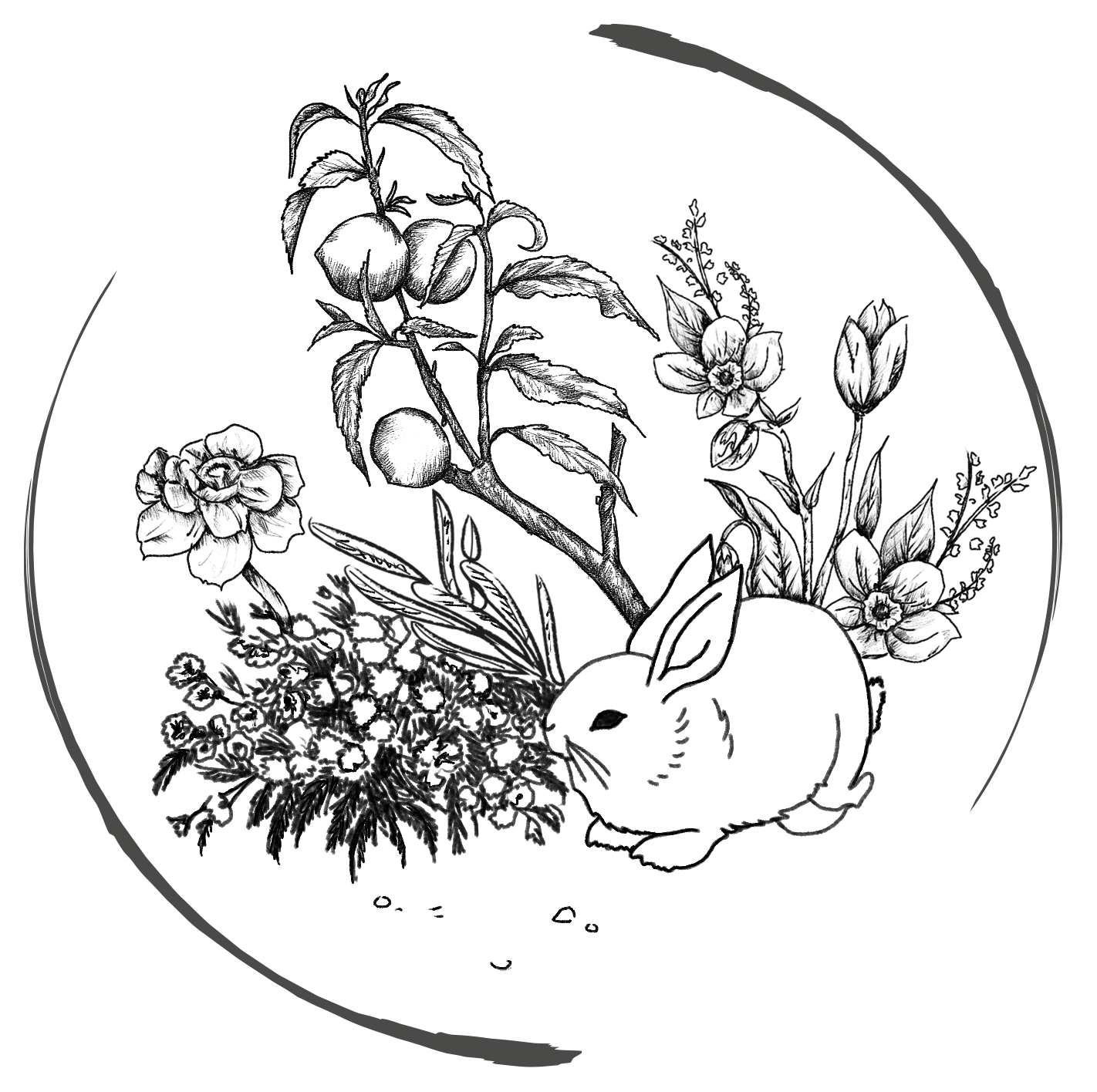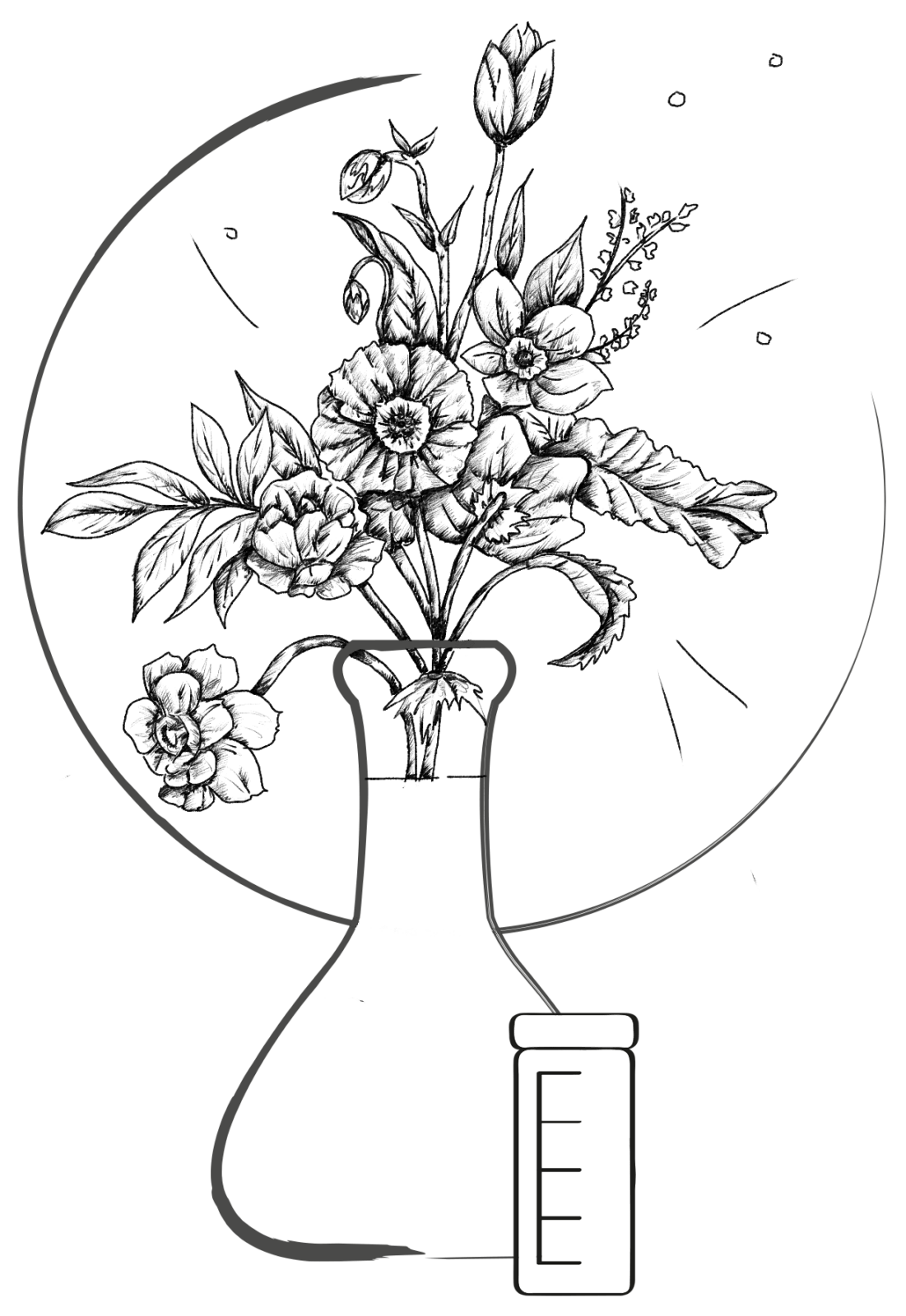 Developed in accordance with rigorous criteria
Of course, when we list the conditions and prerequisites of a French organic cosmetic product we risk falling into the obvious and commonplace … but at Pommade we tried to go further!
Below we have listed all the points that Pommade respects; even the most obvious ones. (And we tell you a little more on the "Clean cosmetic" section)
100% natural, organic and preservative-free ingredients. No synthetic products!
The effectiveness of each formula… and each ingredient: each ingredient in itself has its own effectiveness that will potentiate and combine with others to create a unique synergy that increases the effectiveness of the finished product.
Inclusive and gender neutral products, for anyone over 20 years old, and for all skin colors.
Sustainable containers : we use compostable jars and refillable glass bottles made in Italy and Portugal. Our serum is contained in a glass bottle that can be refilled > once the product is finished, you can only buy the refill. Also, the packs are made of recycled and recyclable material and the inks are vegetable-based and non-toxic.
Vegan and cruelty free products
Made in France in short circuit with French materials and components when possible, or European otherwise.
No palm oil or any active ingredient that contains palm oil. No water acting as filler ingredient.
No components excluded from organic charters, esterified products, controversial preservatives, endocrine disruptors.
100% of the ingredients we use are natural, organic as much as possible and all are sourced in an ethical and ecological manner. A severe selection to offer you products that keep their promises.
The natural materials are raw and the active ingredients are elaborated locally when possible in order to offer you maximum efficiency and real results on your skin.
We looked for THE most effective ingredients from a cosmetic and sensory side: each ingredient, in itself, is effective and interesting but, combined together, the power and relevance of each ingredient will be increased tenfold. Moreover, most of the ingredients are multi-talented: anti-inflammatory, preservative and antioxidant for many of them.
Go to the "Our Ingredients" page to learn more about our French organic cosmetic products!
We have chosen a "clean cosmetic".
Clean cosmetics are not only harmless and/or organic and/or raw. This is only the minimum but it's barely enough.
A clean cosmetic must also be eco-designed and sustainable: clean from an environmental and societal point of view and respectful of ecosystems. Therefore we do not use palm oil (nor derivatives) because its production, even organic, often leads to deforestation. We also do not use ingredients whose exploitation causes rarities or patents from multinationals and which deprive local populations of a source of income.
Continue reading
Ingredients, actives and packaging are sourced as close as possible in order to reduce the carbon footprint. With the exception of certain raw materials (butters and certain vegetable oils) that are necessarily produced in Africa or South America and certain active ingredients (tea and ginseng) that come from China.
A direct supply from the producers of raw materials and assets, whether they are French or not: this avoids intermediaries and loss of income for the said producers.
Far from the big statements we have put into perspective all the aspects that can have a carbon footprint and/or a negative effect on the health of the planet and ours.
In order to do so, we have looked for containers that are the least polluting in their manufacturing and recycling process but also in their transportation. Therefore, we have banned containers made in Asia and have preferred French or European manufacturers.
If some components or elements are not French, it is because we have not found their equivalent here. If we wanted French organic products it is not simply to respond to a "patriotic" fashion of made in France but really to limit the carbon footprint of Pommade.